A Designer's Approach to Curating for Clients
"We try, as a design division, to push our clients a little bit outside their comfort zones," says Brea Valenzuela of cityhomeCOLLECTIVE's award-winning design group. A California native based in Utah since 2011, Valenzuela's distinctive layered, textured, and self-described "gritty" style has been informed by her Bachelor of Science in Interior Design, international travel, and a deep respect for the ways in which cultures all over the world utilize materials and spaces. "I like to evoke a sense of surprise," says Valenzuela of working with her clients. "We like to introduce them to things that they might not normally find through conventional sources," by incorporating vintage/modern juxtapositions, custom-designed pieces, rich colors, and layered patterns and materials.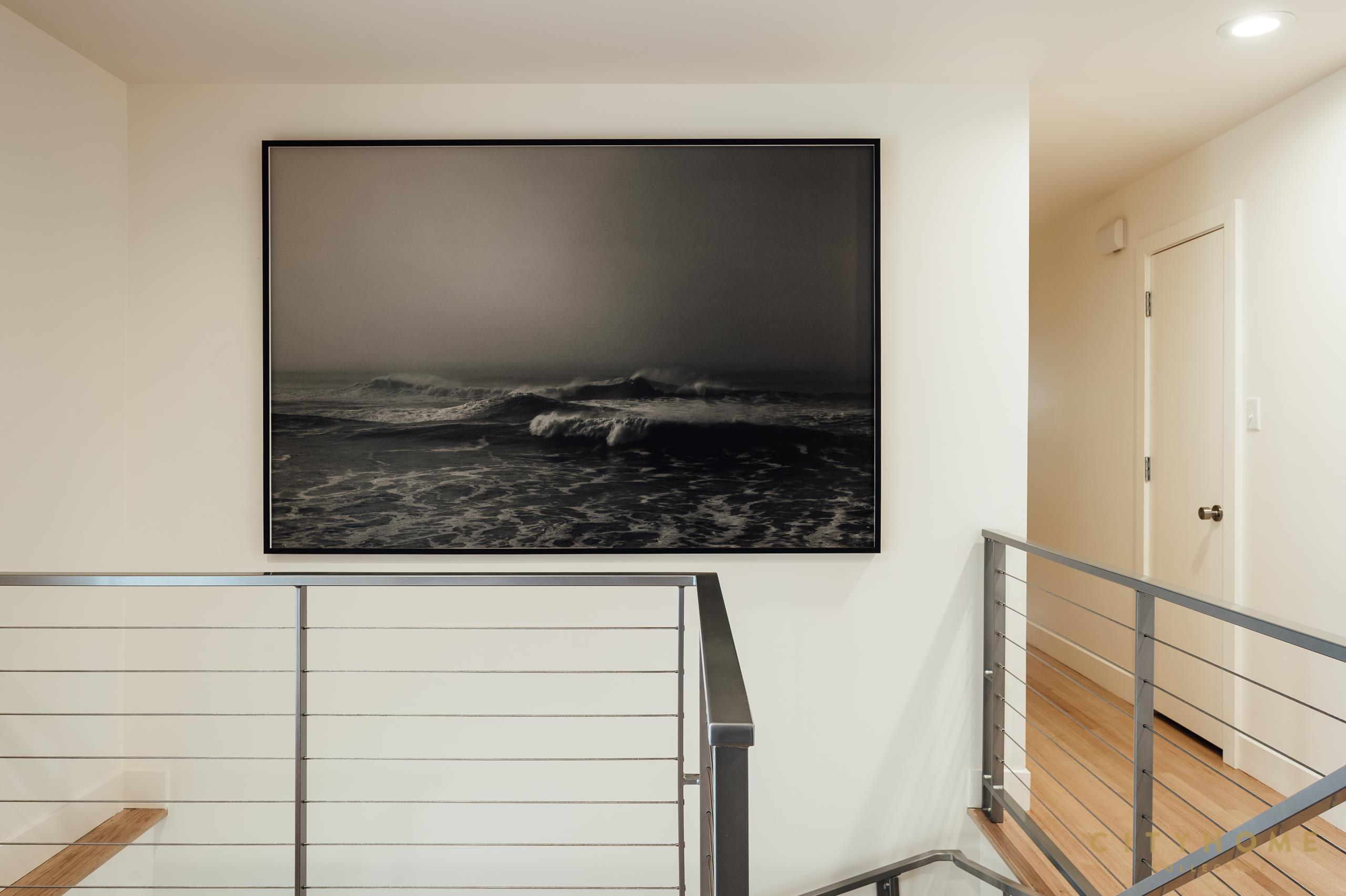 Art also plays a huge role in most cityhomeDESIGN projects, which Valenzuela notes can be a very personal and sometimes intimidating investment for clients.
"We like to add pieces into a space that are kind of unexpected or catch you off guard a bit when you see them," she says of encouraging clients to think outside the box a bit when it comes to sourcing art. "With art, that's often the easiest place to push for more unexpected or edgy," than a big investment in, say, a wild sofa or custom-made sculptural coffee table. Of choosing Captured52 pieces for cityhome projects Valenzuela says, "The beautiful, often surreal images are so unexpected, and the insanely large format can really transform a room." She credits both the super-crisp quality of the prints and the framing craftsmanship that make for a total package.
"With art, people are a little more open to being risky," says Valenzuela of cityhome's typically design-forward clients. "Our clients generally hire us because they know we're not going to go with traditional, safe choices for them." The designers use particularly distinctive furniture items judiciously based upon their client's needs and prefer to avoid repeating those choices for other projects. Says Valenzuela of this client-focused philosophy, "As a result, we end up doing some really cool, funky, unique things."