* DETAILS
While our recommended frame color and border or bleed choice is what we feel best complements the art and vision of the artist, by all means, choose a look that best complements your style and space.
Paper Size: Is based on Full Bleed and adding a border will change the aspect ratio, so paper size may adjust slightly smaller.
Glazing: To eliminate reflective glare, our biggest work (70″ to 80″ on the long side) is protected by an archival laminate in lieu of acrylic. Up to 60″ on the long side is protected by UV acrylic.
Border: If the framed image above is showing a white border, then clicking on Full Bleed will not show what full bleed looks like. We only show how a border will look. Your choice will appear on your order. The border on work up to 40″ x 60″ is about 2.5″ and about 3.5″ on our biggest work.
Frame Color: Clicking on Frame Color will not change the color of the frame, but your choice will appear on your order.
Frames: Our frames are custom made from robust solid wood Studio moulding, 2″ deep with a 3/4″ face width and joined at the corners with butterfly joints.
Orientation: Some work can be displayed either horizontal or vertical—should you wish to change orientation, please contact us and we'll place the D-rings accordingly and confirm via email.
We print exclusively on Hahnemühle 100% Cotton Photo Rag Baryta paper and museum shadowbox frame in solid wood, Studio moulding handcrafted in a robust, contemporary profile preferred by galleries and museums worldwide.
Ask us should you need help or clarification. And please double check your (c)art to ensure your choices are correct.
Free Shipping to the US. Contact us for global shipping options.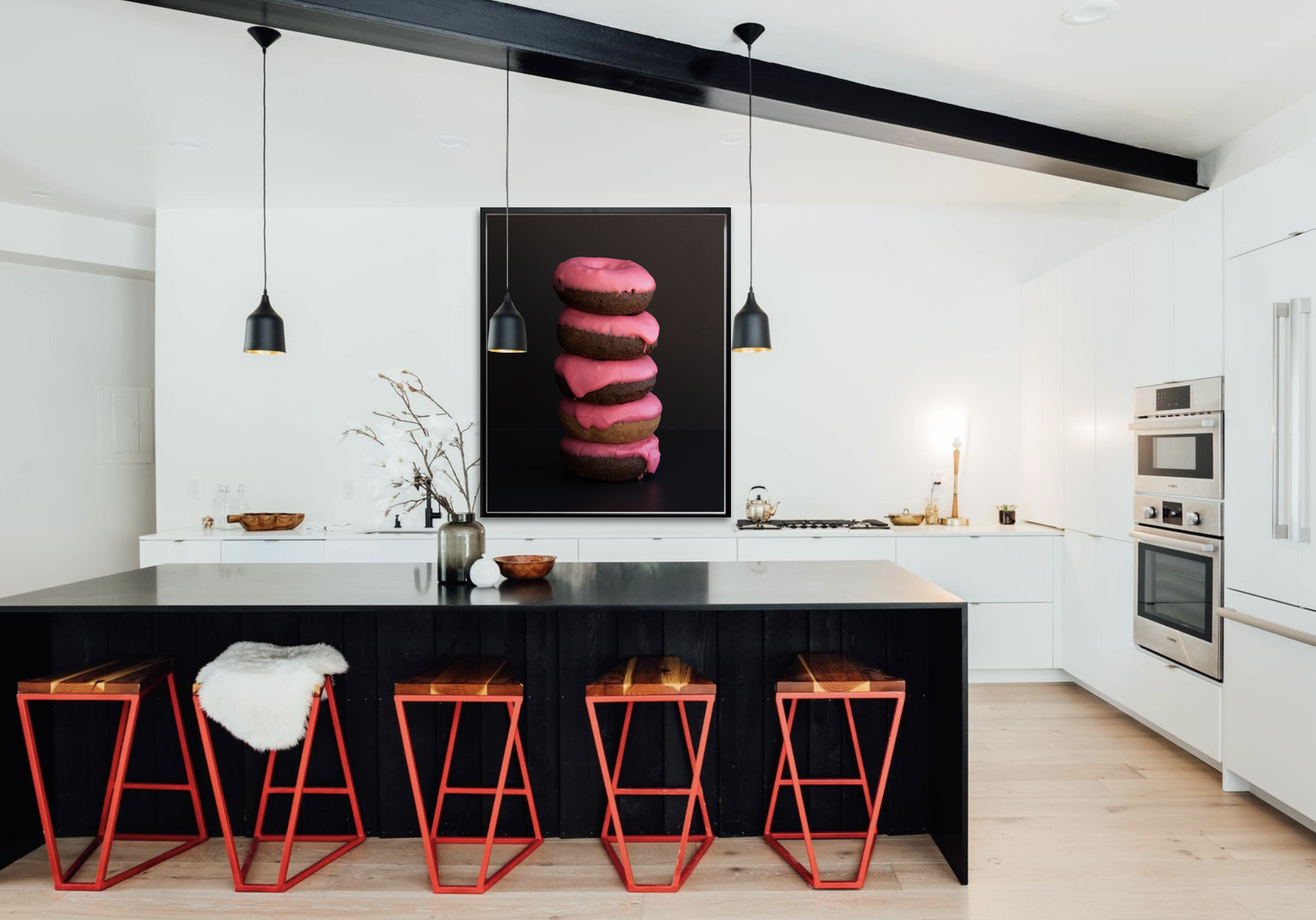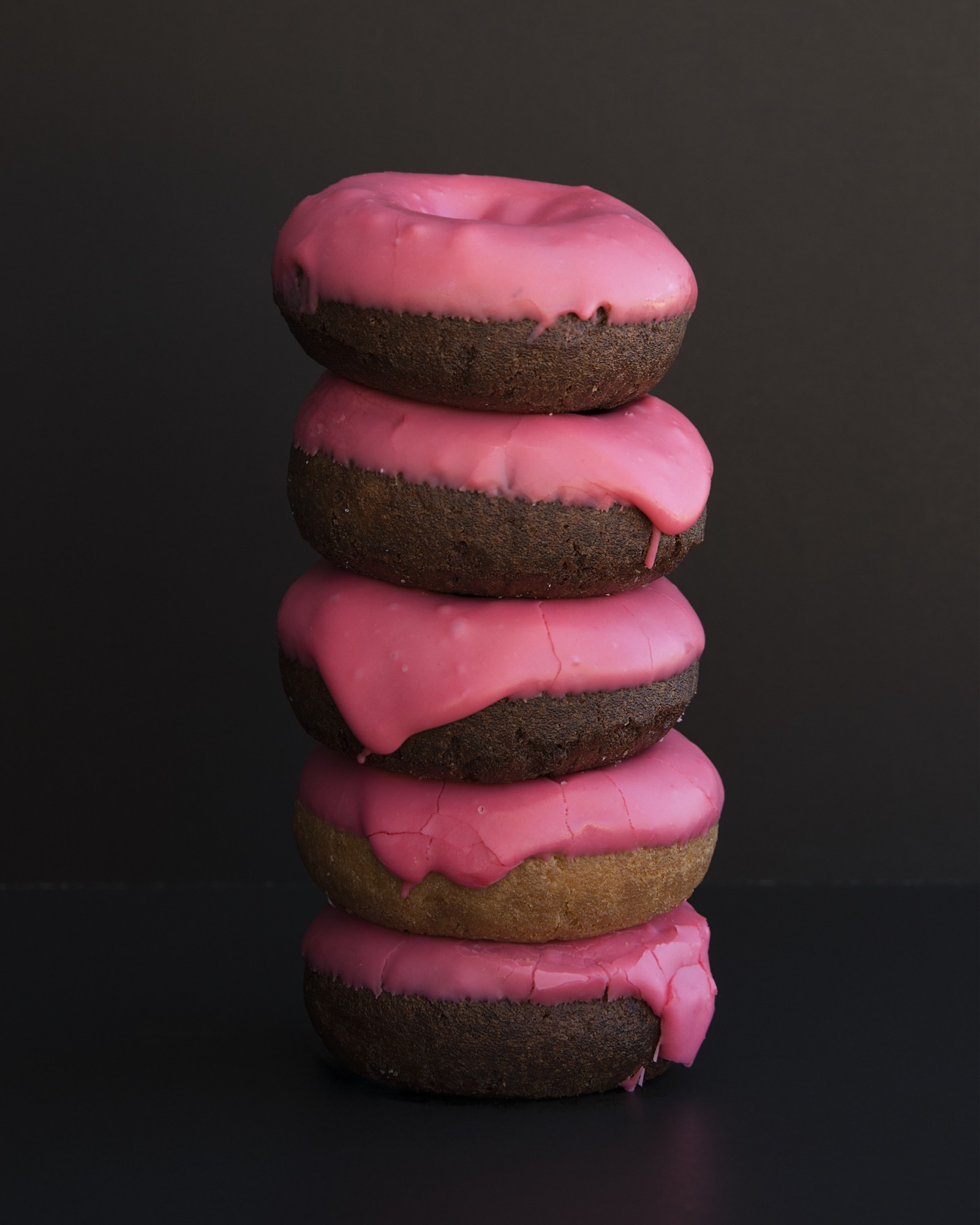 Donuts, for me, is an exemplary image of a lot of the ideas being tied together in my project, 1947, Roswell. The donuts are fun, playful, colorful, stacked and styled in a sort of editorial fashion, yet there's an uncanniness to them. The frosting is cracked and imperfect, one donut is different than the rest, and they seem to be almost floating in a black abyss. When making this image, I was thinking about our classical mid-century American imagery of police officers eating donuts, as well as donuts as a stand-in for common descriptions of flying saucers and U.F.O.s. The image became significant in it's imperfection – it's both beautiful, and just a bit "off," asking the viewer to question it's very significance. In the project it plays a pivotal role, paired with the arched entry of the police station, subtly conjuring up that imagery of the wholesome donut-eating police officer of the 1940's, who becomes tied in to one of the most bizarre and compelling pieces of our modern cultural narrative.