* DETAILS
While our recommended frame color and border or bleed choice is what we feel best complements the art and vision of the artist, by all means, choose a look that best complements your style and space.
Paper Size: Is based on Full Bleed and adding a border will change the aspect ratio, so paper size may adjust slightly smaller.
Glazing: To eliminate reflective glare, our biggest work (70″ to 80″ on the long side) is protected by an archival laminate in lieu of acrylic. Up to 60″ on the long side is protected by UV acrylic.
Border: If the framed image above is showing a white border, then clicking on Full Bleed will not show what full bleed looks like. We only show how a border will look. Your choice will appear on your order. The border on work up to 40″ x 60″ is about 2.5″ and about 3.5″ on our biggest work.
Frame Color: Clicking on Frame Color will not change the color of the frame, but your choice will appear on your order.
Frames: Our frames are custom made from robust solid wood Studio moulding, 2″ deep with a 3/4″ face width and joined at the corners with butterfly joints.
Orientation: Some work can be displayed either horizontal or vertical—should you wish to change orientation, please contact us and we'll place the D-rings accordingly and confirm via email.
We print exclusively on Hahnemühle 100% Cotton Photo Rag Baryta paper and museum shadowbox frame in solid wood, Studio moulding handcrafted in a robust, contemporary profile preferred by galleries and museums worldwide.
Ask us should you need help or clarification. And please double check your (c)art to ensure your choices are correct.
Free Shipping to the US. Contact us for global shipping options.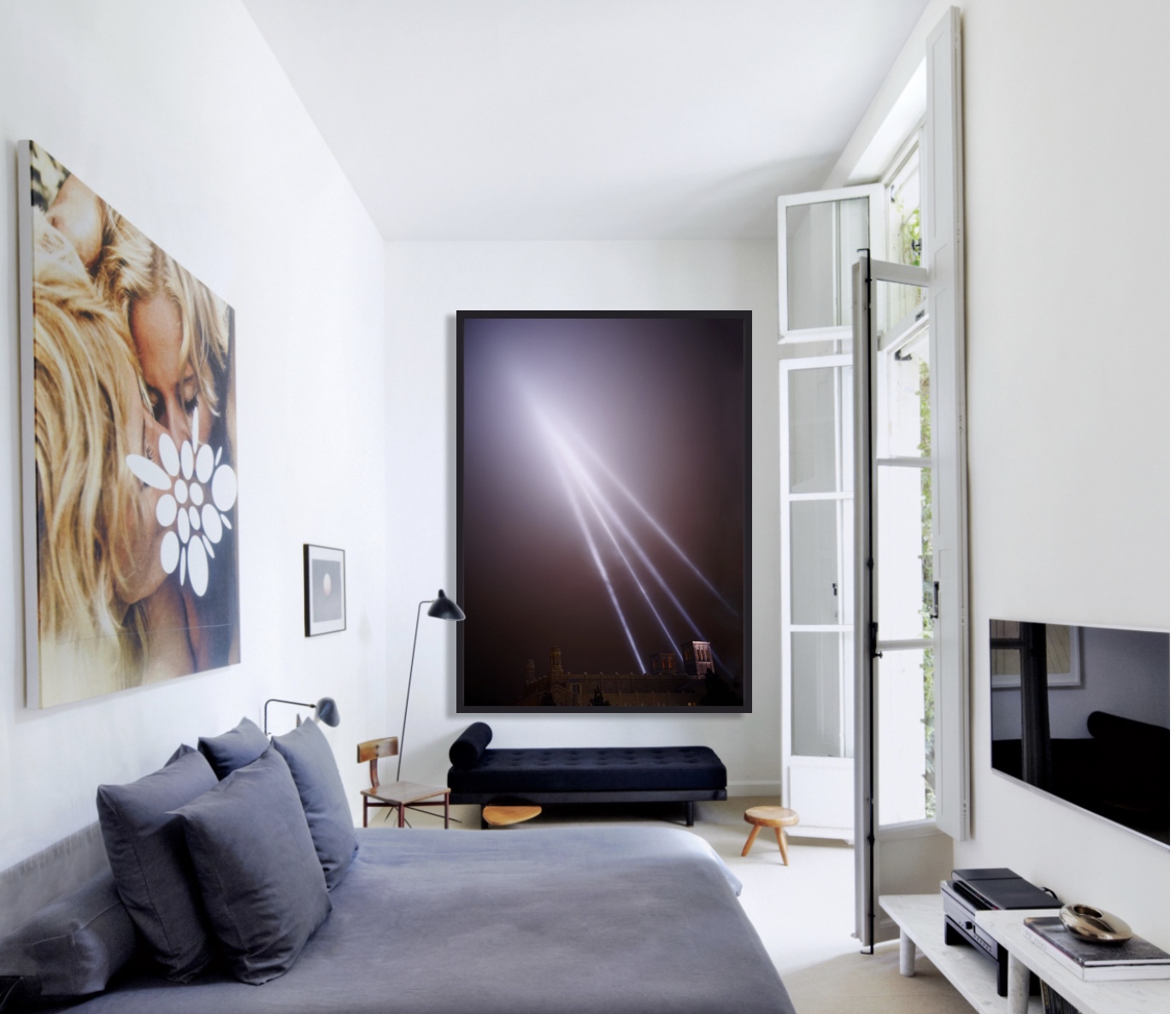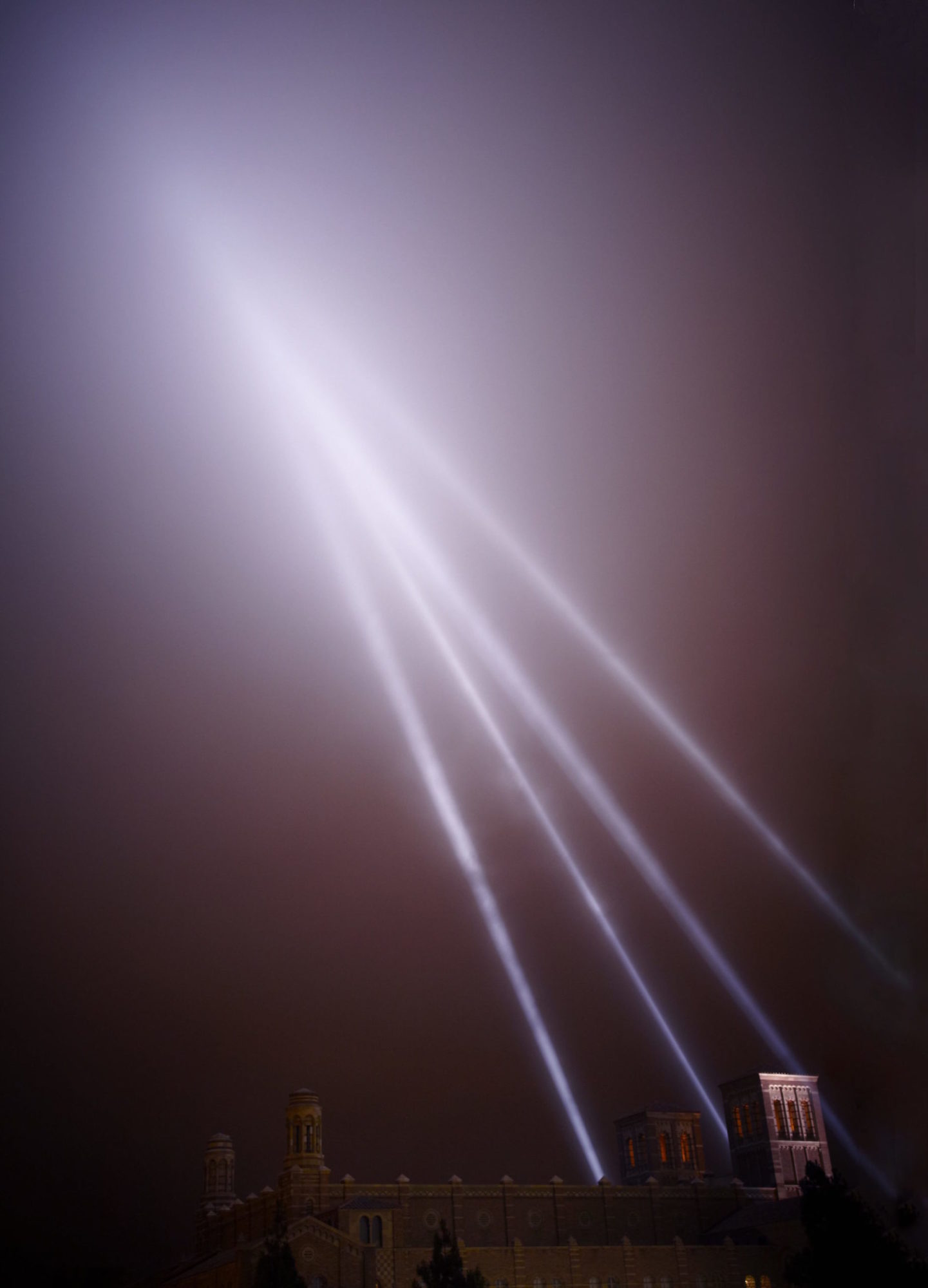 The series Night Landscapes wasn't a project I intentionally started. It was sort of by accident. It began during my senior year of college in 1998 in Rochester New York. On a particularly foggy night, and I remember thinking how beautiful everything looked so I grabbed my Rollei Twin Lens Reflex, loaded some high speed film and went out and shot for a few hours. The results were better than expected and everyone loved the photos so I continued to shoot the project when I moved to Los Angeles in 1999 and continued to do so through 2013. The Los Angeles coast, specifically, Malibu, Venice, Santa Monica and Weschester provided a great marine layer which sort of resembles fog—so I would head to the beach a lot to see what I could find.
Shooting at night for this series was a challenge as I was lugging and setting up my heavy 4×5 or mamiya RZ PRO 2 camera, taking polaroids and doing timed exposures. Patience is involved and when its dark, you can't see whats 10 feet in front of you, things can feel a bit creepy. And the effect is created by available light using high speed film. A few newer shots were taken with my canon mark 3 but still having issues with noise when shooting at a higher ISO. Film is still the best with this series.