Abandoned Classroom, Japan, 2014
* DETAILS
While our recommended frame color and border or bleed choice is what we feel best complements the art and vision of the artist, by all means, choose a look that best complements your style and space.
Paper Size: Is based on Full Bleed and adding a border will change the aspect ratio, so paper size may adjust slightly smaller.
Glazing: To eliminate reflective glare, our biggest work (70″ to 80″ on the long side) is protected by an archival laminate in lieu of acrylic. Up to 60″ on the long side is protected by UV acrylic.
Border: If the framed image above is showing a white border, then clicking on Full Bleed will not show what full bleed looks like. We only show how a border will look. Your choice will appear on your order. The border on work up to 40″ x 60″ is about 2.5″ and about 3.5″ on our biggest work.
Frame Color: Clicking on Frame Color will not change the color of the frame, but your choice will appear on your order.
Frames: Our frames are custom made from robust solid wood Studio moulding, 2″ deep with a 3/4″ face width and joined at the corners with butterfly joints.
Orientation: Some work can be displayed either horizontal or vertical—should you wish to change orientation, please contact us and we'll place the D-rings accordingly and confirm via email.
We print exclusively on Hahnemühle 100% Cotton Photo Rag Baryta paper and museum shadowbox frame in solid wood, Studio moulding handcrafted in a robust, contemporary profile preferred by galleries and museums worldwide.
Ask us should you need help or clarification. And please double check your (c)art to ensure your choices are correct.
Free Shipping to the US. Contact us for global shipping options.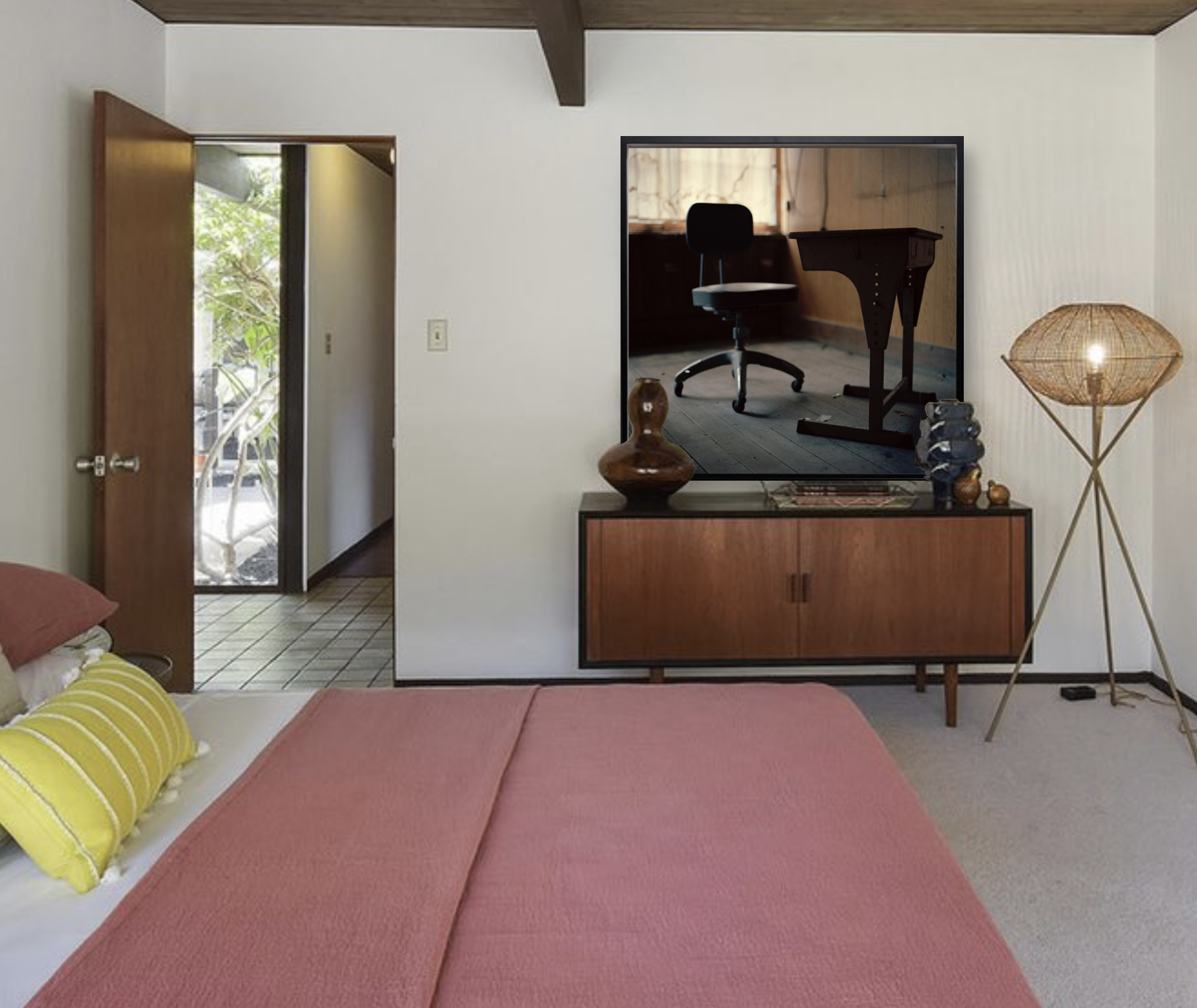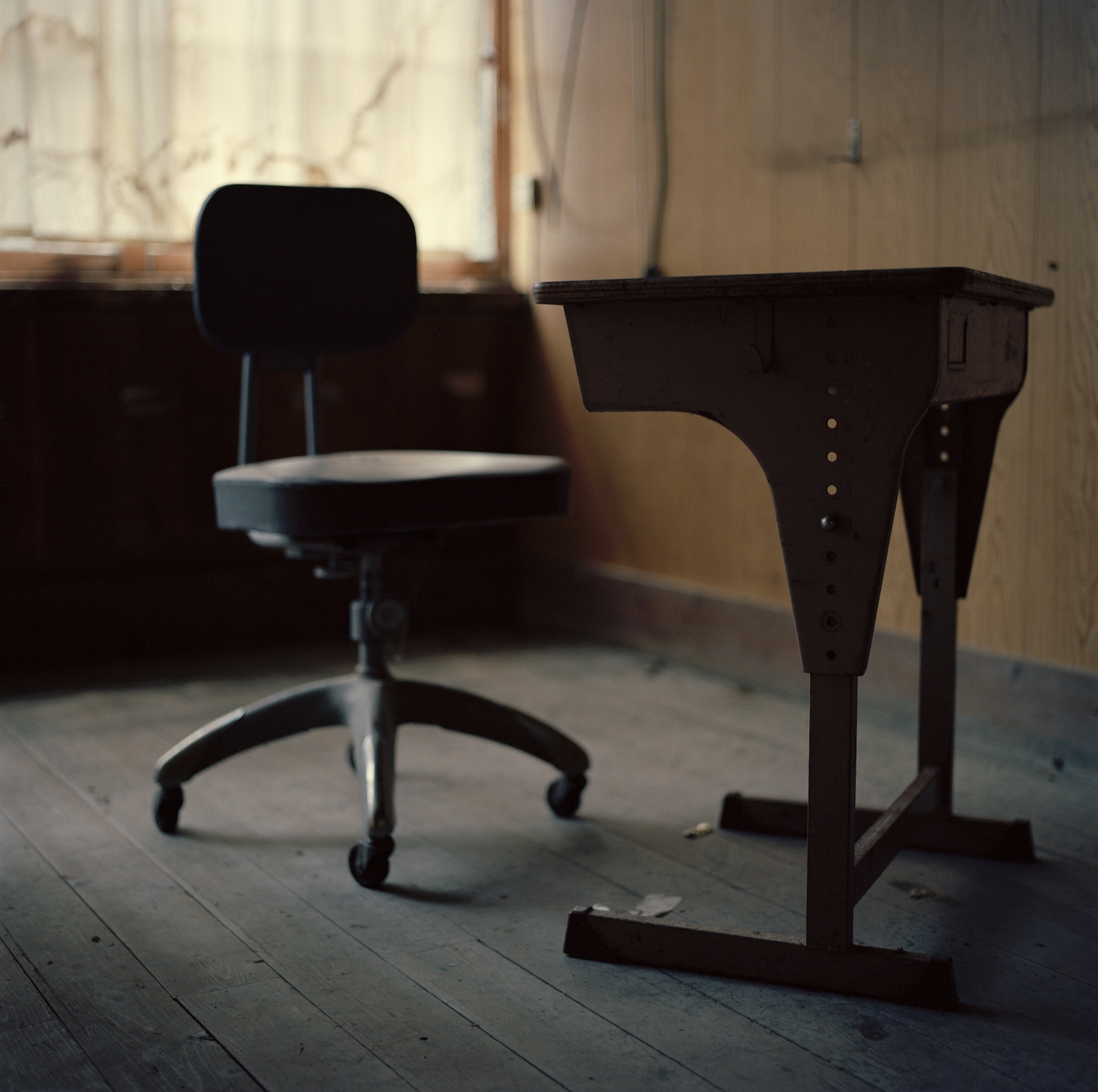 Within my work, I am particularly interested in observing and responding to apparently insignificant, mundane places as well as moments and situations of daily existence: I am fascinated by the histories, memories and meanings that lie beneath the surface and are deeply embedded within seemingly minor occurrences, spaces and objects which, nonetheless, have the capacity to suggest and invoke individual and collective experiences, the nature of social systems, routines and hierarchies, the literal and the metaphorical, the past and the present.
Last year, a Goethe Institute scholarship enabled me to return to Kyoto/Japan for the first time in almost a decade: keen to examine the shifts that may have occured in the meantime (not least in view of the tragic events of March 2011), I visited many sites that play a crucial role in the country's history and collective psyche.
Seemingly less significant in comparison -at least at first glance- the small abandoned countryside school in which this photograph was taken turned out to be one of the most moving locales I encountered throughout the entire stay, however. Despite the fact that it had clearly been closed for years, the school's interior was carefully preserved and full of remnants of its former users.
The rooms, adorned with long chains of colourful origami cranes, a man-sized papermaché Godzilla monster and neatly arranged desks, seemed at once culturally specific and touchingly familiar.
The resulting work ruminates upon themes of childhood, the modern age and the architecture of our environment as an extension of our indivdual and collective psyches.