The pulse of architecture
* DETAILS
While our recommended frame color and border or bleed choice is what we feel best complements the art and vision of the artist, by all means, choose a look that best complements your style and space.
Paper Size: Is based on Full Bleed and adding a border will change the aspect ratio, so paper size may adjust slightly smaller.
Glazing: To eliminate reflective glare, our biggest work (70″ to 80″ on the long side) is protected by an archival laminate in lieu of acrylic. Up to 60″ on the long side is protected by UV acrylic.
Border: If the framed image above is showing a white border, then clicking on Full Bleed will not show what full bleed looks like. We only show how a border will look. Your choice will appear on your order. The border on work up to 40″ x 60″ is about 2.5″ and about 3.5″ on our biggest work.
Frame Color: Clicking on Frame Color will not change the color of the frame, but your choice will appear on your order.
Frames: Our frames are custom made from robust solid wood Studio moulding, 2″ deep with a 3/4″ face width and joined at the corners with butterfly joints.
Orientation: Some work can be displayed either horizontal or vertical—should you wish to change orientation, please contact us and we'll place the D-rings accordingly and confirm via email.
We print exclusively on Hahnemühle 100% Cotton Photo Rag Baryta paper and museum shadowbox frame in solid wood, Studio moulding handcrafted in a robust, contemporary profile preferred by galleries and museums worldwide.
Ask us should you need help or clarification. And please double check your (c)art to ensure your choices are correct.
Free Shipping to the US. Contact us for global shipping options.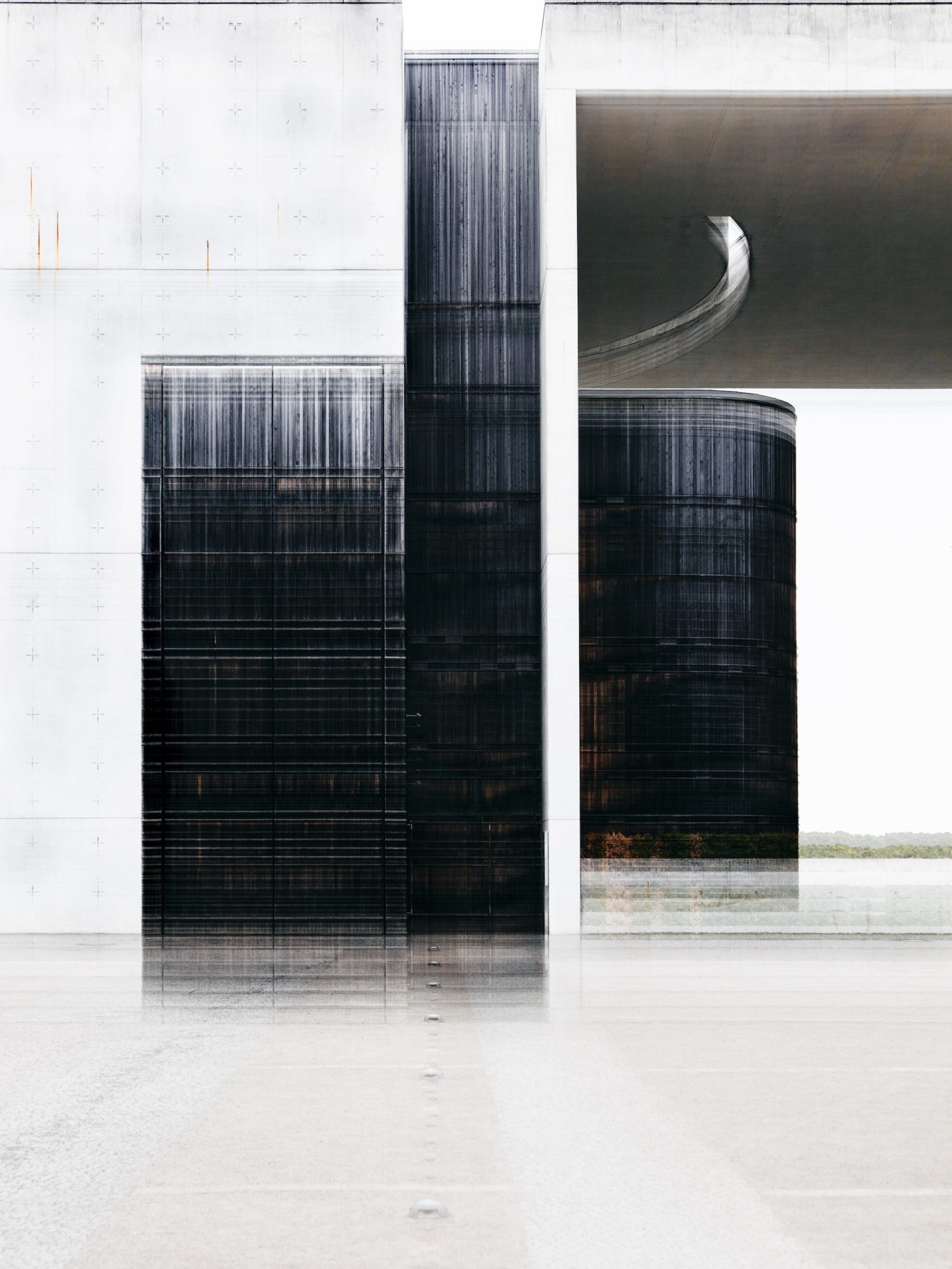 Nothing stays as it is. "you look, where ever you look, you see vanity on earth" and " Whatever one creates, another one will tear it down. Where cities grow today, wilderness will be tomorrow" this once wrote Andreas Gryphius. Vanitas and Memento Mori are a constant theme in almost all genres of art. Also in Carsten Wittes work one will find the volatility of all earthly being as one of his main themes."I am interested in the pure, the unadultered and its transience" Carsten Witte states. In the series "Deconstruction" he is dealing with the aesthetic of built spaces. Picturesque, almost fragile, these iconic buildings seem to be. No matter if you look at his pictures of the Empire State Building, the Sydney Opera house or a modern church in Berlin, these static constructions develop a very unique dynamic, they become permeable and start fluctuating. With multi-exposures and little changes in perspective Witte thematises the fragility of human construction and anticipates weathering and destruction. The deconstructor deliberately brings a time component into play, the pulse, the motion and the speed of todays city life become visible in his images and change our view on our surroundings.Up to 20 shots Witte puts together, layer by layer, instead of brick by brick. This way his cityscapes transform into an architectonic distortion play, an association space for the spectator. "Everything is in constant change, it's this what I want to symbolize in these works."
Photography as the art of witnessing, Witte draws it back to these roots.