Road to Young – Between Lithgow and Bathurst
* DETAILS
While our recommended frame color and border or bleed choice is what we feel best complements the art and vision of the artist, by all means, choose a look that best complements your style and space.
Paper Size: Is based on Full Bleed and adding a border will change the aspect ratio, so paper size may adjust slightly smaller.
Glazing: To eliminate reflective glare, our biggest work (70″ to 80″ on the long side) is protected by an archival laminate in lieu of acrylic. Up to 60″ on the long side is protected by UV acrylic.
Border: If the framed image above is showing a white border, then clicking on Full Bleed will not show what full bleed looks like. We only show how a border will look. Your choice will appear on your order. The border on work up to 40″ x 60″ is about 2.5″ and about 3.5″ on our biggest work.
Frame Color: Clicking on Frame Color will not change the color of the frame, but your choice will appear on your order.
Frames: Our frames are custom made from robust solid wood Studio moulding, 2″ deep with a 3/4″ face width and joined at the corners with butterfly joints.
Orientation: Some work can be displayed either horizontal or vertical—should you wish to change orientation, please contact us and we'll place the D-rings accordingly and confirm via email.
We print exclusively on Hahnemühle 100% Cotton Photo Rag Baryta paper and museum shadowbox frame in solid wood, Studio moulding handcrafted in a robust, contemporary profile preferred by galleries and museums worldwide.
Ask us should you need help or clarification. And please double check your (c)art to ensure your choices are correct.
Free Shipping to the US. Contact us for global shipping options.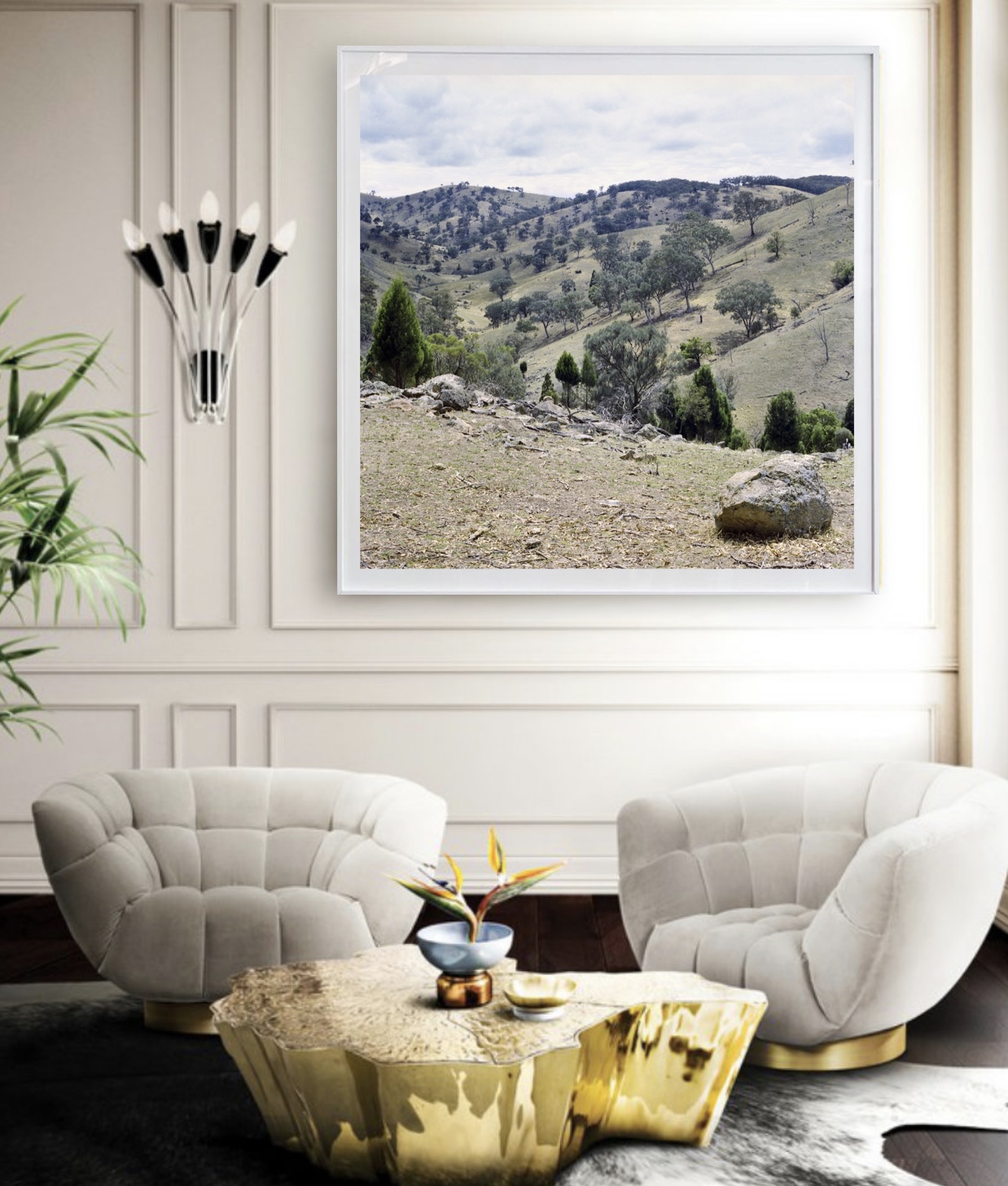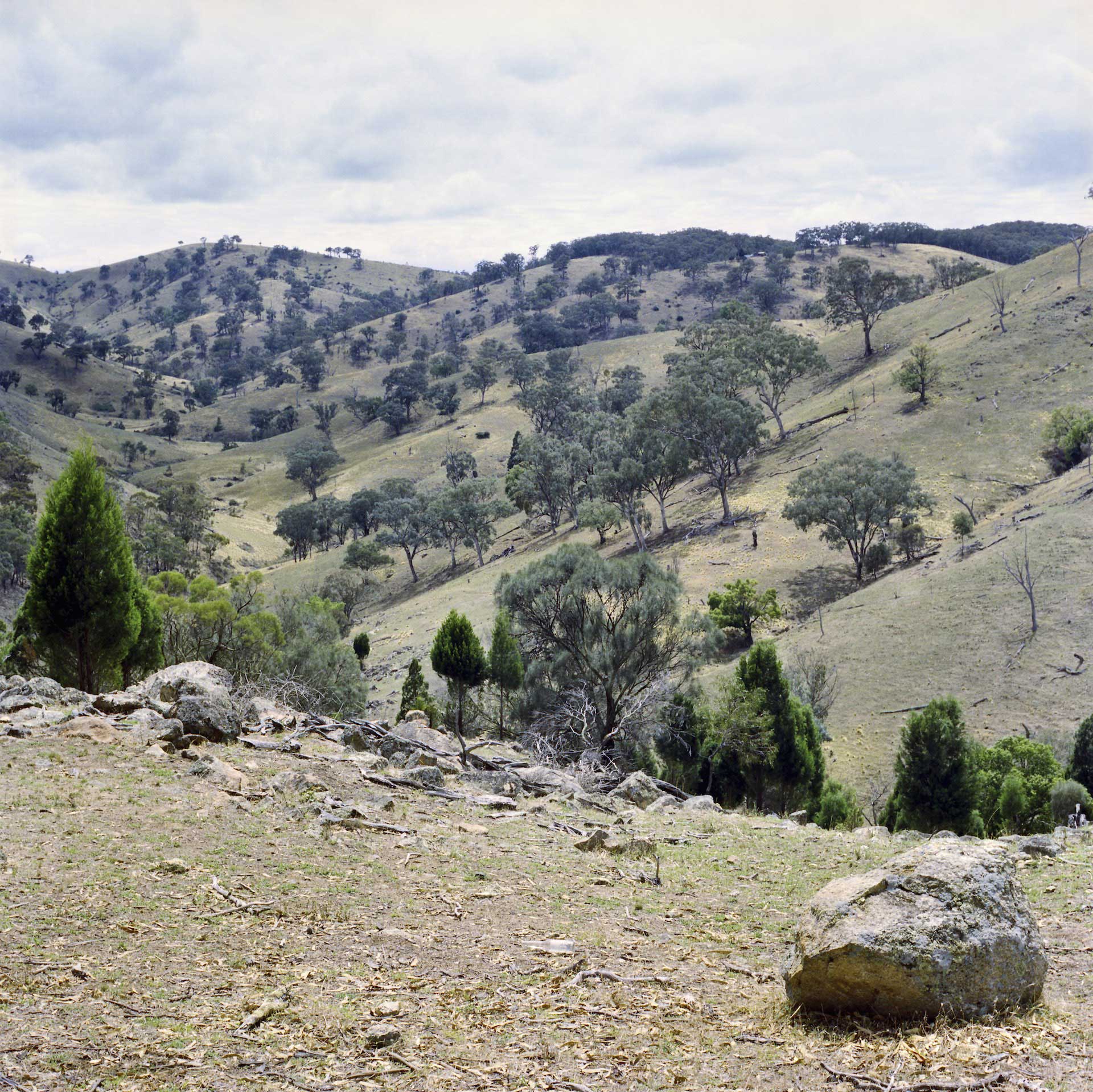 The Road to Young is a series of images taken during the final months of my Father's life. Dad lived in a small town called Young, 6 hours south-west of Sydney. I tried to drive to Young from Sydney to see him as often as I could. Though once I left Sydney I found myself taking the long way with my Hasselblad 500 C/M. Subsequent trips took longer and longer as I searched for more images to capture, to avoid the reality of my inevitable arrival in Young. Dad wasn't getting any younger. Hence the series title "Road to Young". That period of my life was about travelling to enjoying my Father's company in his final months as he succumbed to the illness that eventually took his life. He was a not-too-shabby 79 years old. Once I left Sydney the open road was the beguiling succour that calmed, diverted, and prepared me for what waited for me in Young – so much so I kept finding new roads to Young that made a 6 hour trip – 8 hours, then 10 hours, then 12 hours. I always made it to Young to see Dad. Just the Road to Young had to get longer and longer each trip. To be ready for what was waiting for me.