Grand Canal, Venice, Italy, from the project Italian Journey 2009
* DETAILS
While our recommended frame color and border or bleed choice is what we feel best complements the art and vision of the artist, by all means, choose a look that best complements your style and space.
Paper Size: Is based on Full Bleed and adding a border will change the aspect ratio, so paper size may adjust slightly smaller.
Glazing: To eliminate reflective glare, our biggest work (70″ to 80″ on the long side) is protected by an archival laminate in lieu of acrylic. Up to 60″ on the long side is protected by UV acrylic.
Border: If the framed image above is showing a white border, then clicking on Full Bleed will not show what full bleed looks like. We only show how a border will look. Your choice will appear on your order. The border on work up to 40″ x 60″ is about 2.5″ and about 3.5″ on our biggest work.
Frame Color: Clicking on Frame Color will not change the color of the frame, but your choice will appear on your order.
Frames: Our frames are custom made from robust solid wood Studio moulding, 2″ deep with a 3/4″ face width and joined at the corners with butterfly joints.
Orientation: Some work can be displayed either horizontal or vertical—should you wish to change orientation, please contact us and we'll place the D-rings accordingly and confirm via email.
We print exclusively on Hahnemühle 100% Cotton Photo Rag Baryta paper and museum shadowbox frame in solid wood, Studio moulding handcrafted in a robust, contemporary profile preferred by galleries and museums worldwide.
Ask us should you need help or clarification. And please double check your (c)art to ensure your choices are correct.
Free Shipping to the US. Contact us for global shipping options.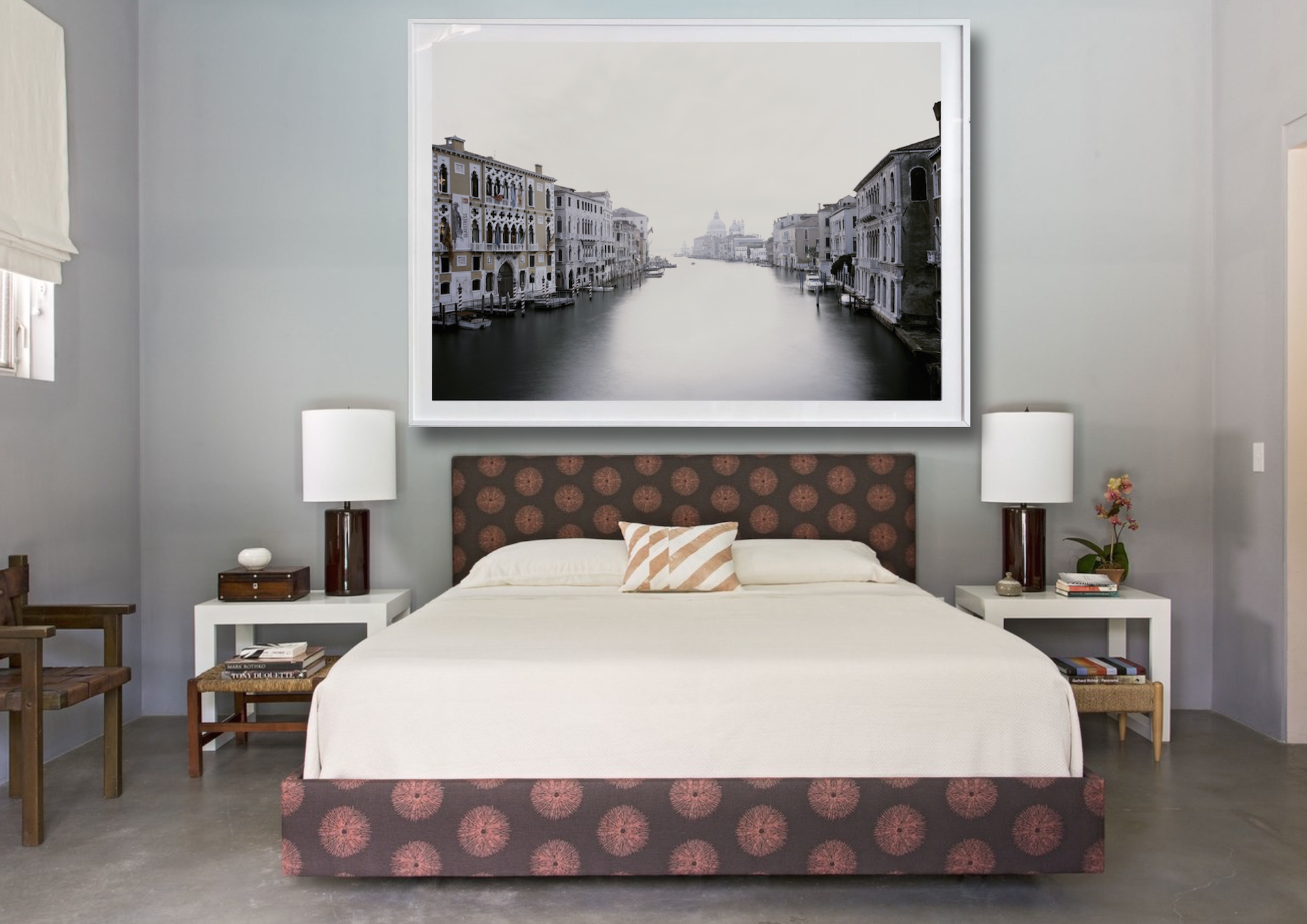 In 1786 Germany's greatest poet, Johann Wolfgang von Goethe, heads for the Italy he has been yearning to see since childhood. He leaves behind his growing frustration with administrative work, a difficult love affair with Charlotte von Stein, and his lack of time for writing. At the age of 37 he has become frustrated and divided against himself, overworked yet underachieving, disillusioned and depressed. The gloom of northern skies further intensifies his personal darkness.
At five o'clock in the morning on September 3rd, he leaves Carlsbad by stage coach. He will travel to Eger, Regensburg, Munich, Bolzano, Malcesine, Verona, Padua, Venice, Ferrara, Bologna, Florence, Perugia, Lojano, the Appenines, Assisi and Rome. Perugia, Lojano, the Appenines, Assisi and Rome.
I have made precisely the same trip, visiting the same stations on exactly the same day as did the poet—only 223 years later. Many of my photographs relate to Goethe's text, while some do not. Putting myself in the poet's state of mind, I found other motifs he would have loved, but either didn't have the time to see or failed to mention. My work on Italian Journey is a very personal portfolio. It has not at all been my intention to produce a comprehensive account of Goethe's book.