* DETAILS
While our recommended frame color and border or bleed choice is what we feel best complements the art and vision of the artist, by all means, choose a look that best complements your style and space.
Paper Size: Is based on Full Bleed and adding a border will change the aspect ratio, so paper size may adjust slightly smaller.
Glazing: To eliminate reflective glare, our biggest work (70″ to 80″ on the long side) is protected by an archival laminate in lieu of acrylic. Up to 60″ on the long side is protected by UV acrylic.
Border: If the framed image above is showing a white border, then clicking on Full Bleed will not show what full bleed looks like. We only show how a border will look. Your choice will appear on your order. The border on work up to 40″ x 60″ is about 2.5″ and about 3.5″ on our biggest work.
Frame Color: Clicking on Frame Color will not change the color of the frame, but your choice will appear on your order.
Frames: Our frames are custom made from robust solid wood Studio moulding, 2″ deep with a 3/4″ face width and joined at the corners with butterfly joints.
Orientation: Some work can be displayed either horizontal or vertical—should you wish to change orientation, please contact us and we'll place the D-rings accordingly and confirm via email.
We print exclusively on Hahnemühle 100% Cotton Photo Rag Baryta paper and museum shadowbox frame in solid wood, Studio moulding handcrafted in a robust, contemporary profile preferred by galleries and museums worldwide.
Ask us should you need help or clarification. And please double check your (c)art to ensure your choices are correct.
Free Shipping to the US. Contact us for global shipping options.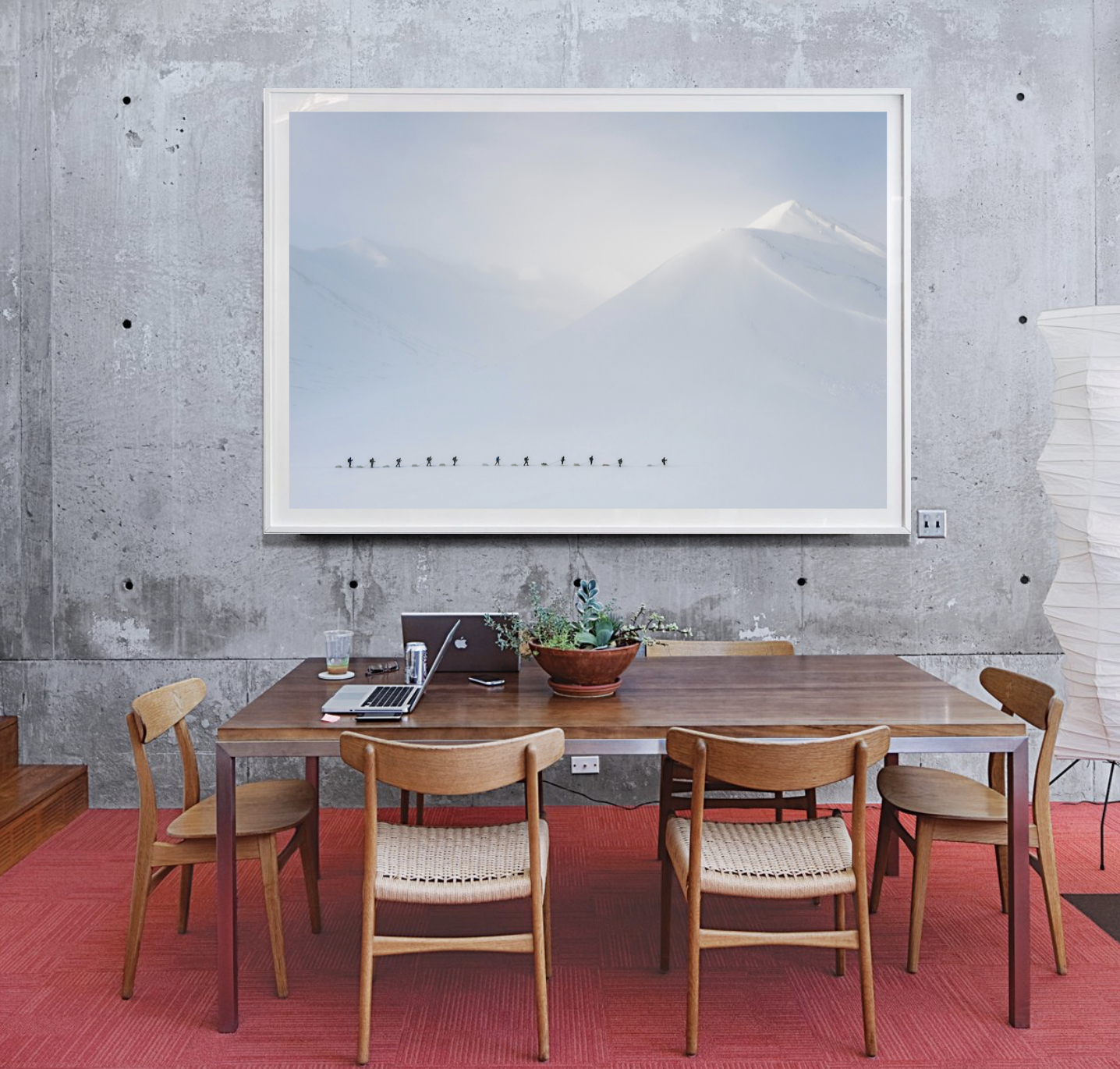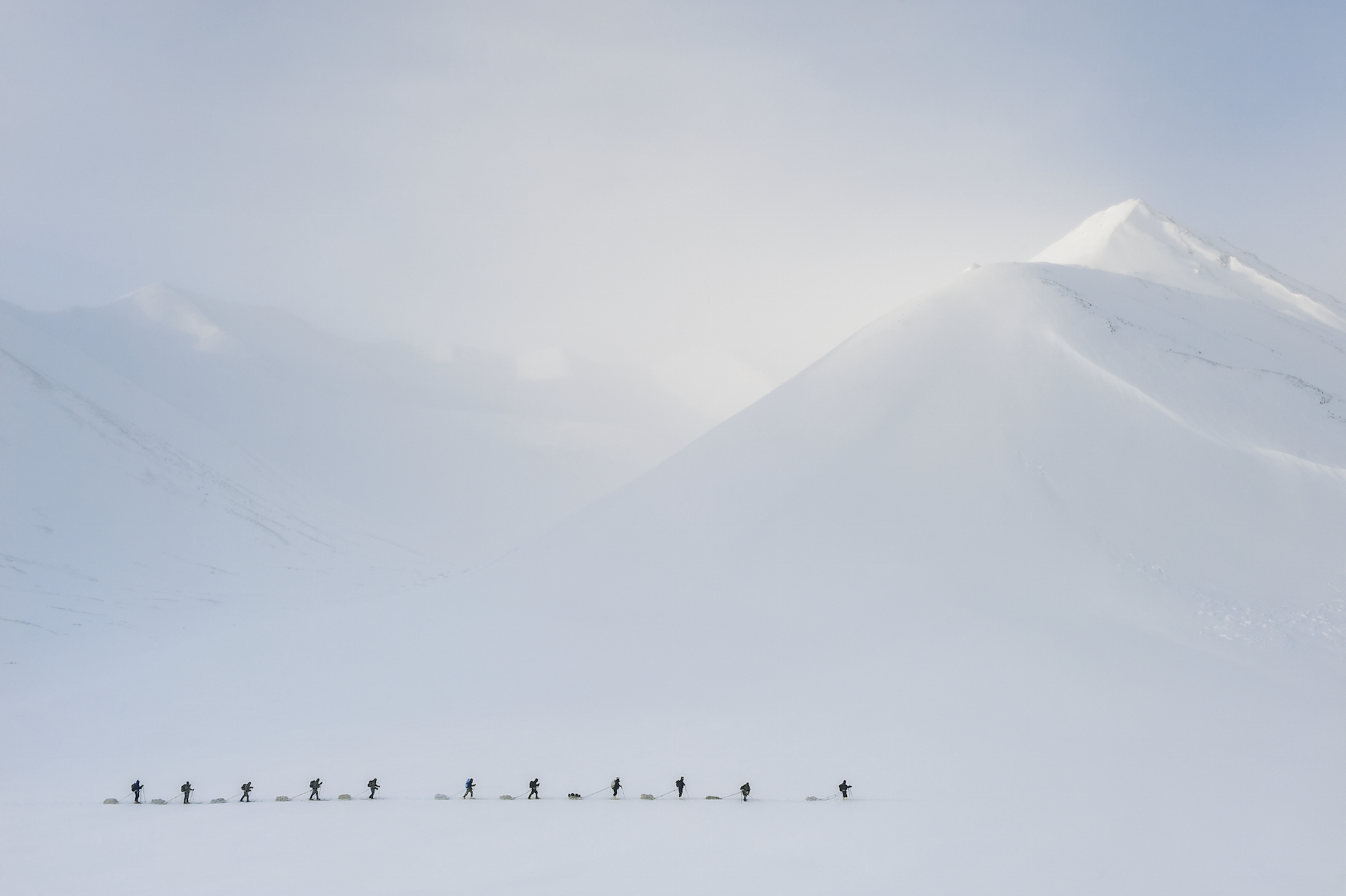 On the north side of the Brooks Range in Arctic Alaska, the team woke to deep subzero temperatures and whiteout conditions. They pushed into the featureless landscape, navigating by topographic map and dead reckoning. Soon the group separated on a steep slope as each man struggled and fought to pull their sled forward. The heavily weighted sled acted as an anchor, a source of consternation, but was their connection to survival. Each sled held provisions for three days, a thin nylon tent, cook kit, spare clothing. While the conditions served to pull them apart, their training pulled them back together. As they pushed through the clouds, my assistant and I skied north up an adjacent hillside. We stood in the dead silence watching, waiting. In time, the clouds pulled back to reveal the surrounding mountains and a beautiful symmetry as the united team moved across the landscape.