Bearded Lady, Willets Point, New York City
* DETAILS
While our recommended frame color and border or bleed choice is what we feel best complements the art and vision of the artist, by all means, choose a look that best complements your style and space.
Paper Size: Is based on Full Bleed and adding a border will change the aspect ratio, so paper size may adjust slightly smaller.
Glazing: To eliminate reflective glare, our biggest work (70″ to 80″ on the long side) is protected by an archival laminate in lieu of acrylic. Up to 60″ on the long side is protected by UV acrylic.
Border: If the framed image above is showing a white border, then clicking on Full Bleed will not show what full bleed looks like. We only show how a border will look. Your choice will appear on your order. The border on work up to 40″ x 60″ is about 2.5″ and about 3.5″ on our biggest work.
Frame Color: Clicking on Frame Color will not change the color of the frame, but your choice will appear on your order.
Frames: Our frames are custom made from robust solid wood Studio moulding, 2″ deep with a 3/4″ face width and joined at the corners with butterfly joints.
Orientation: Some work can be displayed either horizontal or vertical—should you wish to change orientation, please contact us and we'll place the D-rings accordingly and confirm via email.
We print exclusively on Hahnemühle 100% Cotton Photo Rag Baryta paper and museum shadowbox frame in solid wood, Studio moulding handcrafted in a robust, contemporary profile preferred by galleries and museums worldwide.
Ask us should you need help or clarification. And please double check your (c)art to ensure your choices are correct.
Free Shipping to the US. Contact us for global shipping options.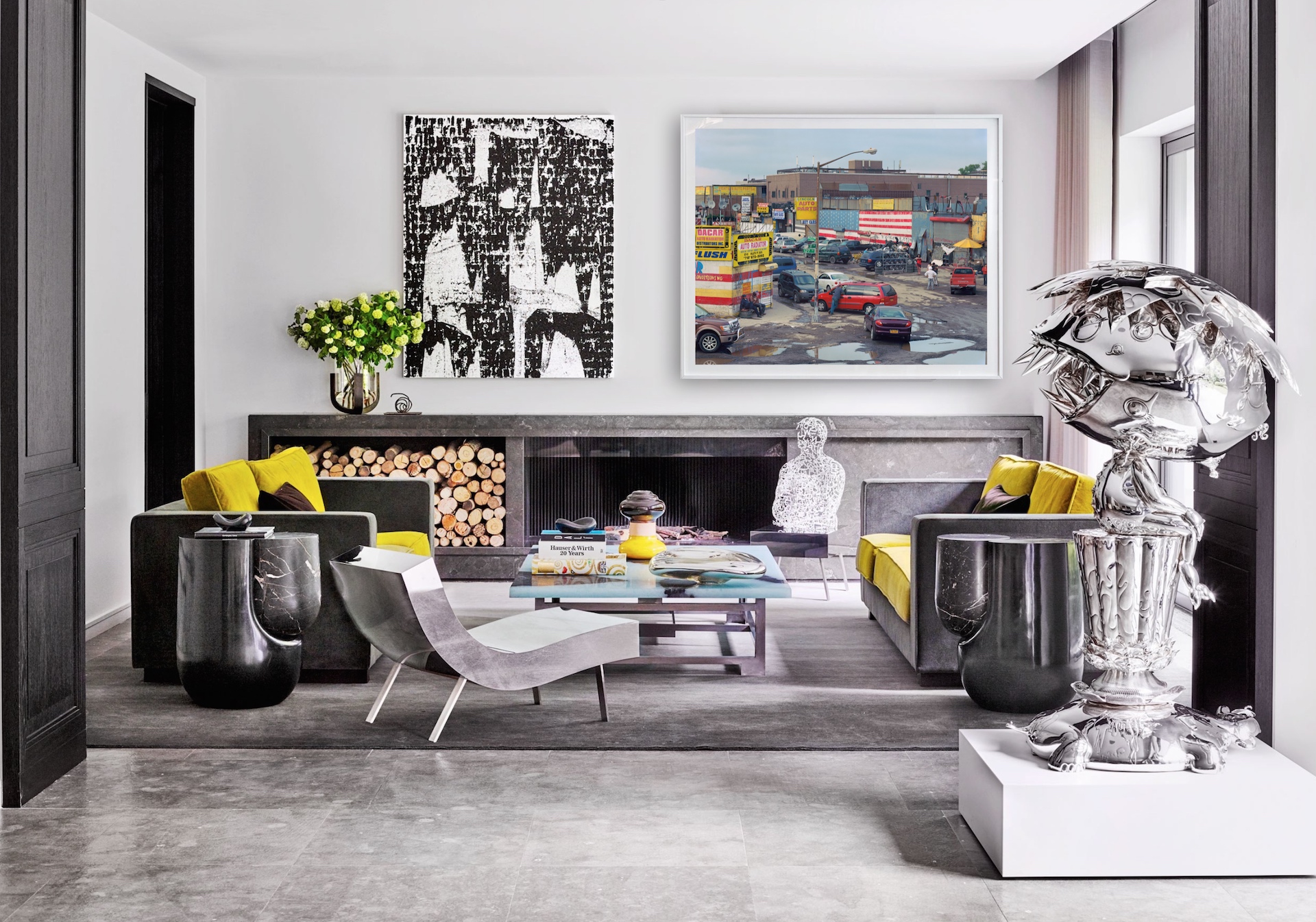 The image shows the intersection of Willet's Point Boulevard and 37th Ave in the borough of Queens, New York City. The area is colloquially known as "The Iron Triangle" or "Willets Point". The area was originally the city's ash pit and referenced in The Great Gatsby during one of their sojourns driving into the city. Since the 1950s it has been a junkyard and auto repair mecca. There is no plumbing or city services to the area – you can imagine the smell.
In the last few years it has been in the cross-hairs of city government and private interests as they are hellbent on franchising the neighborhood into shopping and residences. In fact, demolition has already begun and the structure (if you would call it that, many of these auto repair shops were housed in nothing more than an arched steel shed) I stood on create this picture is now gone and the rest of the neighborhood seems to be following suit. I spent many days wandering Willets Point, which is really only about a 2/3 of a mile in size photographing the colorful facades and people that worked there.
The figures in the scene are not posed, I waited about two hours for the right combination of light and subject placement. Like many of my images, the area was scouted out well ahead of time. Willets Point has been in my memory since I was a child, as my father would take his truck there for parts.
It was shot on my 8×10″ camera using a Fujinon 600mm C lens and Kodak Portra 400 film.