Lois Cohen + Indiana Roma Voss
* DETAILS
While our recommended frame color and border or bleed choice is what we feel best complements the art and vision of the artist, by all means, choose a look that best complements your style and space.
Paper Size: Is based on Full Bleed and adding a border will change the aspect ratio, so paper size may adjust slightly smaller.
Glazing: To eliminate reflective glare, our biggest work (70″ to 80″ on the long side) is protected by an archival laminate in lieu of acrylic. Up to 60″ on the long side is protected by UV acrylic.
Border: If the framed image above is showing a white border, then clicking on Full Bleed will not show what full bleed looks like. We only show how a border will look. Your choice will appear on your order. The border on work up to 40″ x 60″ is about 2.5″ and about 3.5″ on our biggest work.
Frame Color: Clicking on Frame Color will not change the color of the frame, but your choice will appear on your order.
Frames: Our frames are custom made from robust solid wood Studio moulding, 2″ deep with a 3/4″ face width and joined at the corners with butterfly joints.
Orientation: Some work can be displayed either horizontal or vertical—should you wish to change orientation, please contact us and we'll place the D-rings accordingly and confirm via email.
We print exclusively on Hahnemühle 100% Cotton Photo Rag Baryta paper and museum shadowbox frame in solid wood, Studio moulding handcrafted in a robust, contemporary profile preferred by galleries and museums worldwide.
Ask us should you need help or clarification. And please double check your (c)art to ensure your choices are correct.
Free Shipping to the US. Contact us for global shipping options.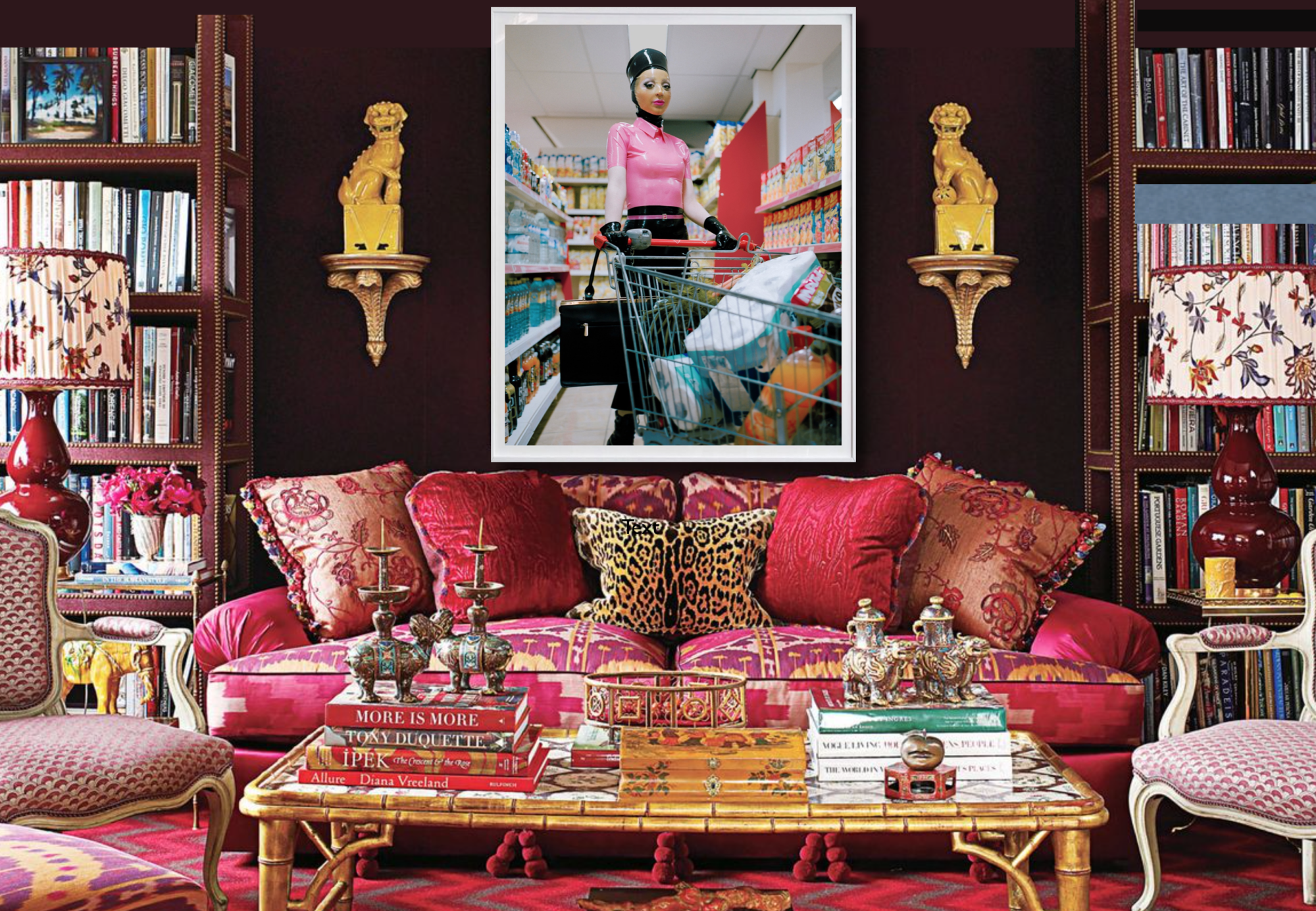 The photo is part of the series 'Local Angels', which is an ode to eccentrics in Amsterdam. A collabartion between photographer/visual artist Lois Cohen and stylist/visual artist Indiana Roma Voss. It's an exploration of Amsterdam culture, with the focus on the the authentic characters who still give life to a city that becomes safer and safer in it it's expressivity. From underground characters to nightlife legens to infamous artist who completely live in their own extrodinariary world. It seems like authentic style and self expression is generally harder to find on the streets these days, especially comparing Amsterdam now with the city in the 70s/80s/90s (look at work from Ed van der Elske). We felt it was about time we searched for and highlighted those individuals that are still fighting the good fight against mass homogenization.
A part of the series is based on the characters personal style, but more so on their general attitude as of course each photo is styled/staged. With this series we wanted to bring out and emphasise their true character and style in a way that is aesthetically pleasing yet still true to the character. There is also a part of the series that is purely our imagination and completely staged.'