* DETAILS
While our recommended frame color and border or bleed choice is what we feel best complements the art and vision of the artist, by all means, choose a look that best complements your style and space.
Paper Size: Is based on Full Bleed and adding a border will change the aspect ratio, so paper size may adjust slightly smaller.
Glazing: To eliminate reflective glare, our biggest work (70″ to 80″ on the long side) is protected by an archival laminate in lieu of acrylic. Up to 60″ on the long side is protected by UV acrylic.
Border: If the framed image above is showing a white border, then clicking on Full Bleed will not show what full bleed looks like. We only show how a border will look. Your choice will appear on your order. The border on work up to 40″ x 60″ is about 2.5″ and about 3.5″ on our biggest work.
Frame Color: Clicking on Frame Color will not change the color of the frame, but your choice will appear on your order.
Frames: Our frames are custom made from robust solid wood Studio moulding, 2″ deep with a 3/4″ face width and joined at the corners with butterfly joints.
Orientation: Some work can be displayed either horizontal or vertical—should you wish to change orientation, please contact us and we'll place the D-rings accordingly and confirm via email.
We print exclusively on Hahnemühle 100% Cotton Photo Rag Baryta paper and museum shadowbox frame in solid wood, Studio moulding handcrafted in a robust, contemporary profile preferred by galleries and museums worldwide.
Ask us should you need help or clarification. And please double check your (c)art to ensure your choices are correct.
Free Shipping to the US. Contact us for global shipping options.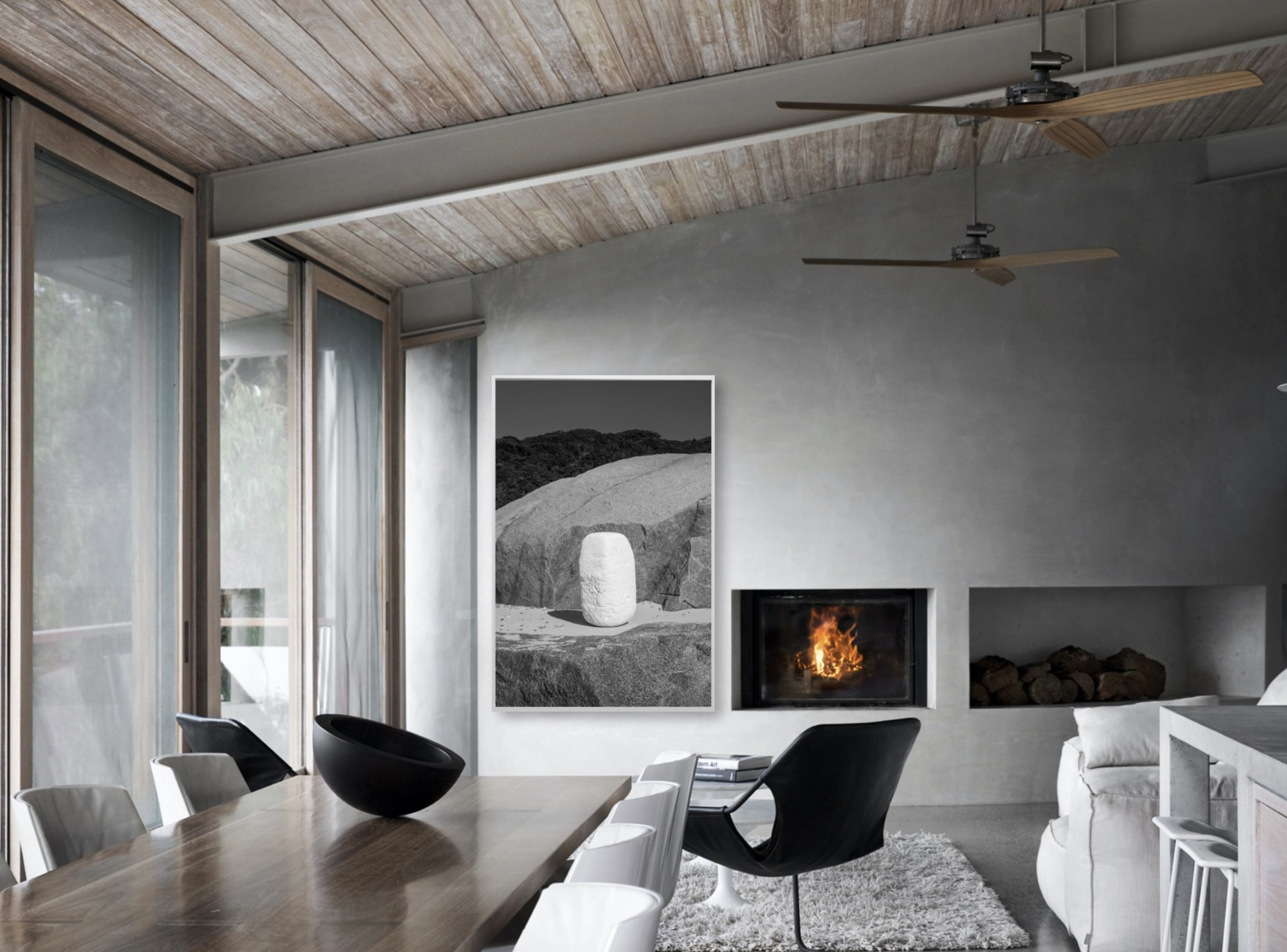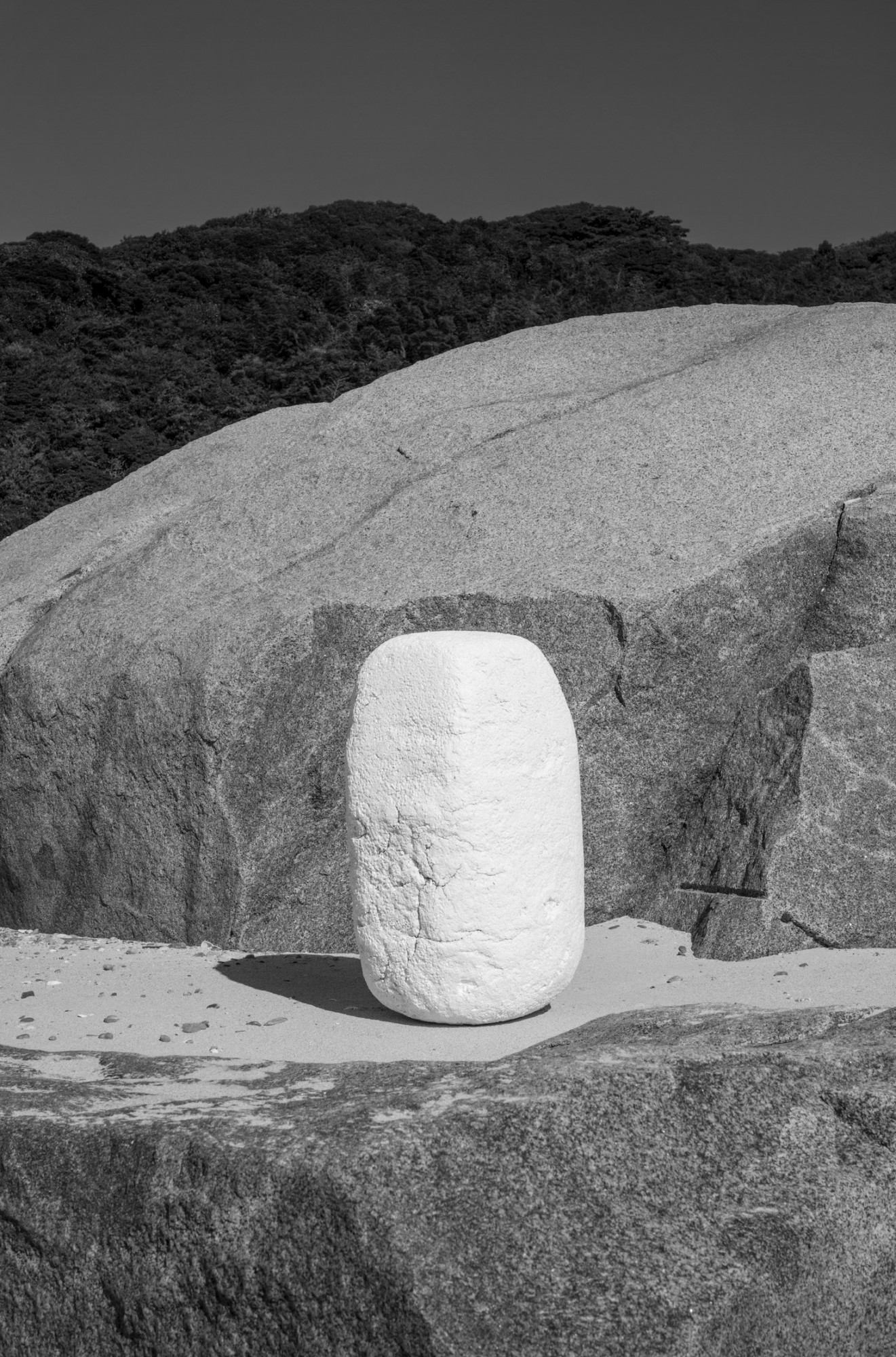 Inspired by Basho's traveldiary Oku no Hosomichi Peter Granser went for his project Schattenfelder ( Fields of Shadow ) on long walks and bicycle rides in rural Kyushu during two artist-in-residence stays in 2013 and 2014. Resulting from these excursions is an artistic survey with a focus on the often rather unusual and abstract disruptions alongside the country lanes. The effects of the forces of nature on the landscape play an essential role in this new work.
Peter Granser is self-educated and was invited to the World Press Photo Masterclass in 2001. He was given the Arles Discovery Award and the Deutscher Sozialpreis in 2002, as well as the Oskar-Barnack Award in 2004. In 2006 Peter Granser was a stipendiary of the German Kunststiftung Baden-Wuerttemberg and was awarded the Helmut-Kraft-Foundation Talent Art Prize in 2011. His works have been exhibited internationally and are presented in public collections such as the Houston Museum of Fine Arts,USA, the Fundación Ordóñez-Falcó, Spain, the ARTIUM Centro-Museo Vasco de Arte Contemporáneo, Vitoria-Gasteiz, Spain, the Fotomuseum Winterthur, Switzerland, the Alison and Peter Klein Collection, Germany and the Staatsgalerie Stuttgart, Graphische Sammlung, Germany.