TATIANA WILLS & ROMAN CHO
* DETAILS
While our recommended frame color and border or bleed choice is what we feel best complements the art and vision of the artist, by all means, choose a look that best complements your style and space.
Paper Size: Is based on Full Bleed and adding a border will change the aspect ratio, so paper size may adjust slightly smaller.
Glazing: To eliminate reflective glare, our biggest work (70″ to 80″ on the long side) is protected by an archival laminate in lieu of acrylic. Up to 60″ on the long side is protected by UV acrylic.
Border: If the framed image above is showing a white border, then clicking on Full Bleed will not show what full bleed looks like. We only show how a border will look. Your choice will appear on your order. The border on work up to 40″ x 60″ is about 2.5″ and about 3.5″ on our biggest work.
Frame Color: Clicking on Frame Color will not change the color of the frame, but your choice will appear on your order.
Frames: Our frames are custom made from robust solid wood Studio moulding, 2″ deep with a 3/4″ face width and joined at the corners with butterfly joints.
Orientation: Some work can be displayed either horizontal or vertical—should you wish to change orientation, please contact us and we'll place the D-rings accordingly and confirm via email.
We print exclusively on Hahnemühle 100% Cotton Photo Rag Baryta paper and museum shadowbox frame in solid wood, Studio moulding handcrafted in a robust, contemporary profile preferred by galleries and museums worldwide.
Ask us should you need help or clarification. And please double check your (c)art to ensure your choices are correct.
Free Shipping to the US. Contact us for global shipping options.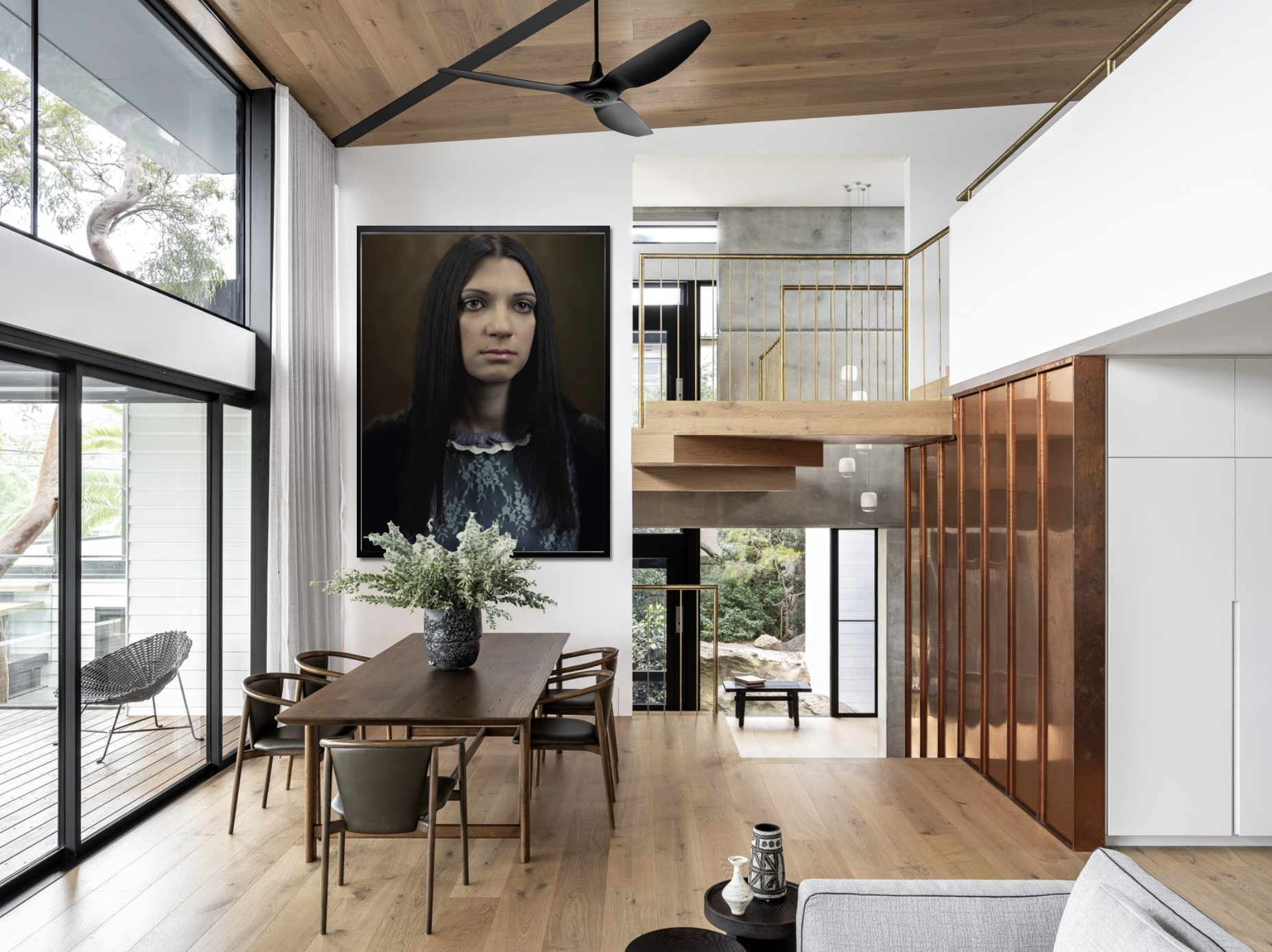 From their acclaimed book Heroes & Villains, portrait photographers Tatiana Wills and Roman Cho survey some of the most intriguing personalities in today's art, street and pop culture movements. Wills and Cho began their prescient documentation of these underground innovators six years ago, and many of their subjects are now attracting unprecedented attention in the art world. Their photographs unveil the persona, unique vision and inner character of more than 100 of the most iconic figures in the contemporary creative world, such as Robert Williams, Mark Ryden, Gabrielle Bell, David Choe, Saber One and Ana Bagayan. With a vibrant sense of play and an intuitive ability to expose internal truths, Wills and Cho have captured quiet revelations of essence and character, as well as startling moments of spontaneous expression. To further illuminate the motivations and impact of this diverse group of artists at this vital moment in history, the volume includes an essay and fourteen in-depth interviews by Amanda Erlanson. As the first collection of its kind, this stunning monograph will be a sourcebook for our generation and those to come.