* DETAILS
While our recommended frame color and border or bleed choice is what we feel best complements the art and vision of the artist, by all means, choose a look that best complements your style and space.
Paper Size: Is based on Full Bleed and adding a border will change the aspect ratio, so paper size may adjust slightly smaller.
Glazing: To eliminate reflective glare, our biggest work (70″ to 80″ on the long side) is protected by an archival laminate in lieu of acrylic. Up to 60″ on the long side is protected by UV acrylic.
Border: If the framed image above is showing a white border, then clicking on Full Bleed will not show what full bleed looks like. We only show how a border will look. Your choice will appear on your order. The border on work up to 40″ x 60″ is about 2.5″ and about 3.5″ on our biggest work.
Frame Color: Clicking on Frame Color will not change the color of the frame, but your choice will appear on your order.
Frames: Our frames are custom made from robust solid wood Studio moulding, 2″ deep with a 3/4″ face width and joined at the corners with butterfly joints.
Orientation: Some work can be displayed either horizontal or vertical—should you wish to change orientation, please contact us and we'll place the D-rings accordingly and confirm via email.
We print exclusively on Hahnemühle 100% Cotton Photo Rag Baryta paper and museum shadowbox frame in solid wood, Studio moulding handcrafted in a robust, contemporary profile preferred by galleries and museums worldwide.
Ask us should you need help or clarification. And please double check your (c)art to ensure your choices are correct.
Free Shipping to the US. Contact us for global shipping options.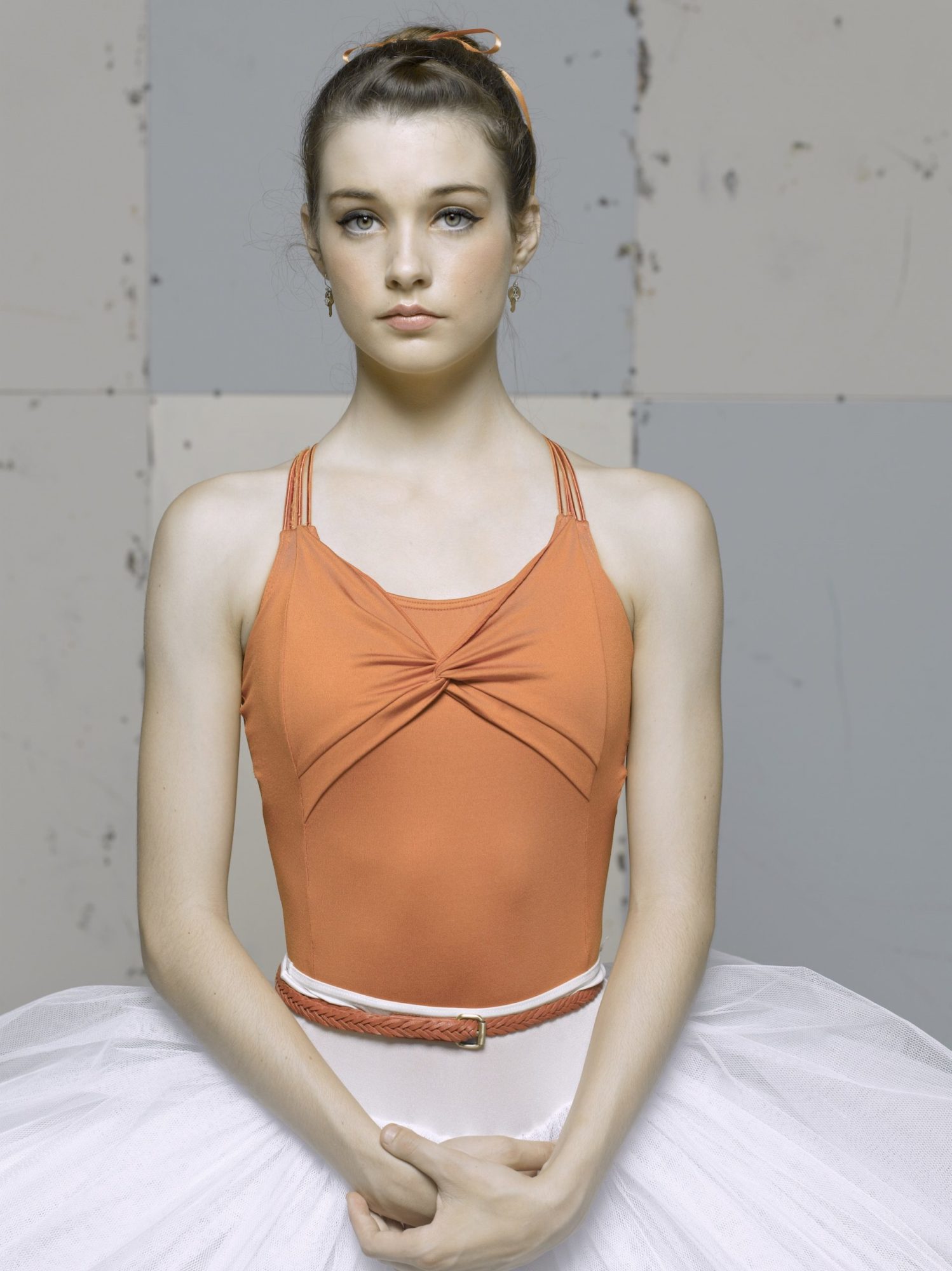 My work is part psychological study, part historical document, and part fine art. Photography as the medium I use to provide a window into the personalities of the people I choose to photograph.
This photograph of a young dancer reflects the hopeful anticipation of an aspiring ballerina. I had been photographing dance in Oregon for a few years and spent some time watching this young ballerina's story unfold. I found her determination and willingness to pursue classical ballet against many odds inspiring. I was thinking about shooting dancer portraits for my next long term project and I invited her to my studio to be photographed. Originally meant to just be a test, this image has since become extremely important to the project. It has been almost 4 years since this photo was taken and this dancer is now on her way to her goal of being a professional dancer. Seeing my portrait subjects succeed in what they love to do makes my work feel all the more worthwhile and really drives me to continue doing what I do.
Her book with Roman Cho, Heroes & Villains: Portraits of Contemporary Artists has received wide critical acclaim, she is the recipient of numerous awards and her work is in the private collections of the CEO of Nike and Manifold Editions, London among others. She's appeared in the pages of Ektopia UK, LA Weekly, Curbs and Stoops, Lost at E Minor and Fraction Magazine.